Meet Our Caring Staff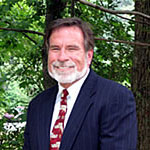 Kerry P. Duncan, D.Min., is the Interim Executive Director of Covenant Counseling & Family Resource Center. Kerry attended the University of Wisconsin and earned his B.A. degree at the University of Georgia. He did graduate training at Columbia Theological Seminary in Decatur, Georgia, where he earned M.Div., Th.M., and D.Min. degrees. A Fellow with the American Association of Pastoral Counselors, Kerry specializes in psychotherapy designed to help clients find the best in themselves, which they can use to overcome obstacles in their relationships with themselves, others, and God. Kerry is an ordained Minister in the Presbyterian Church (USA). Contact Kerry: (770) 985-0837 ext. 14, kerry@covenantcounseling.org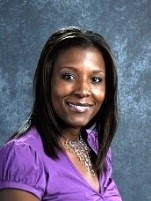 Keynia Hardley is a Licensed Marriage and Family Therapist who received her Bachelor of Science degree from Ball State University with a double minor in Journalism and Marketing; Special Education Certification from University of Georgia; and her Masters of Art in Marriage & Family Therapy from Northcentral University.
At Covenant Counseling, Keynia provides therapeutic support to individuals, couples, and families. Keynia's background includes over 13 years as a special education teacher, and almost 20 years of marriage that brought forth 6 children. Keynia works closely with families of special needs children (Autism, Asperger's, ADHD, Emotional Behavior Disorder etc) to develop skills in order to manage the challenges as well as live an overall improved quality of life. One of her greatest rewards is helping couples experience greater connection, intimacy, communication, and relationships.
Keynia facilitates workshops and trainings geared toward improving the ways and means individuals, couples and families interact with one another with the goal of enhancing their overall way of life. Previously, along with her husband, she co-hosted the radio show, The Parenting Handbook Live, that aired bi-weekly on iCandy Radio, WICR 92.9FM, Goldsboro, NC.
Keynia believes her purpose in life is to help bring health and wholeness to individuals, couples, and families through the gift of therapy. Contact Keynia: (770) 985-0837 ext 20, keynia@covenantcounseling.org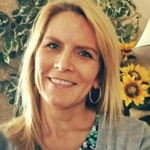 Margie Peden, MA, CLC, is a licensed Associate Professional Counselor and Certified Life Coach. She received a Bachelor of Science in Psychology from Kennesaw State University and a Masters in Professional Counseling from Liberty University. Margie received her certification as a Life Coach from the American Associate of Christian Counselors. Margie provides therapeutic counseling to individuals, couples and families, specializing in adolescent and parenting dynamics. Margie has a holistic approach that provides guidance toward exploring a deeper self-awareness of body, mind and spirit, while helping build and strengthen the tools necessary to persevere through obstacles and trials that often develop into self-doubt, personal suffering, and painful relational conflicts in life. She enjoys guiding people through the exploration of their personal stories to help them reach a place of healing, renewed self-awareness, and personal empowerment on a journey toward obtaining inner peace and hope. She is currently accepting new clients on a private pay sliding fee basis. Contact Margie: (770) 985-0837 ext 24, margie@covenantcounseling.org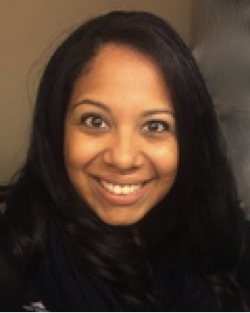 Jenise Rivera is a Licensed Associate Professional Counselor and a Nationally Certified Counselor. She earned an Associate of Arts degree in Business Administration from Georgia Perimeter College, a Bachelor of Arts degree in Political Science from Georgia State University and a Masters of Science degree in Clinical Mental Health Counseling from Mercer University.
At Covenant, Jenise provides counseling to individuals and couples. She has experience working with adults, adolescents, couples and children. She has a passion for serving others and for providing the best therapeutic care to her clients. She currently specializes in assisting individuals coping with anxiety. Jenise's theoretical approach is concentrated in cognitive behavior therapy and a client centered approach. She believes, however, that no two individuals are alike nor will one theoretical technique work for every client, and as such, she will at times integrate other theoretical techniques to best assist her clients in reaching their treatment goals.
Jenise also provides bilingual services to Spanish speaking clients. ¡Jenise habla espanol tambien! Si tiene algunas preguntas o si quiere establecer una cita con ella, la puede llamar en el numero de telefono abajo. Contact Jenise: (770) 985-0837 ext 22, jrivera@covenantcounseling.org